About Ashwin
Ashwin Sanghi ranks among India's highest selling English fiction authors. He has written several bestsellers (The Rozabal Line, Chanakya's Chant, The Krishna Key, The Sialkot Saga, Keepers of the Kalachakra and The Vault of Vishnu in the Bharat Series) and two New York Times bestselling crime thrillers with James Patterson, Private India (sold in the US as City on Fire) and Private Delhi (sold in the US as Count to Ten). Ashwin has also mentors, co-writes and edits titles in the immensely popular 13 Steps Series on subjects as diverse as Luck, Wealth, Marks, Health and Parenting.

Ashwin has been included by Forbes India in their Celebrity 100 and by the New Indian Express in their Culture Power List. He is a winner of the Crossword Popular Choice Award 2012, Atta Galatta Popular Choice Award 2018, WBR Iconic Achievers Award 2018 and the Lit-O-Fest Literature Legend Award 2018.

He was educated at Cathedral and John Connon School, Mumbai, and St Xavier's College, Mumbai. He holds an MBA from Yale University. Ashwin lives in Mumbai with his wife, Anushika, and his son, Raghuvir.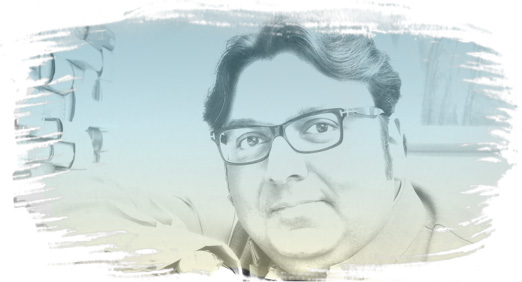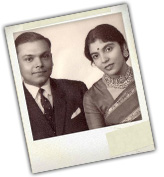 1969
Born in Mumbai to Mahendra and Manju Sanghi

1980
Maternal granduncle started sending a book to read each week. This carried on for more than ten years.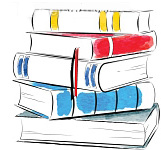 1985
Graduated from Cathedral &
John Connon School, Mumbai


1990
Graduated from St Xavier's College
Mumbai with a BA (Economics)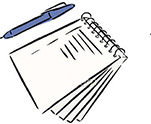 1991
Started writing articles for the SOM Chronicle, a monthly magazine at Yale—
witty and irreverent takes on MBA life.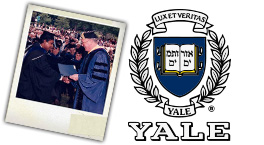 1993
• Graduated from the Yale School of Management USA with an MBA
• Started working with the MK Sanghi Group


1995
Wrote a few assorted articles for Asian Age, mostly for the business page. Found it boring. Some years later wrote a tongue-in-cheek article for Cosmopolitan. Found it fun.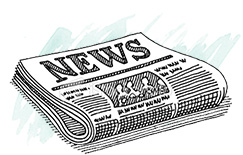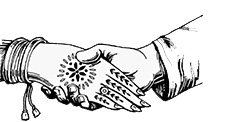 1998
• Visited the Rauzabal tomb in Srinagar for the first time. Started reading up on it.
• Married Anushika


2000
Tried establishing a business
start-up and failed.

2003
Son Raghuvir was born



2004
Started writing The Rozabal Line while continuing to work full-time.
Completed it two years later and was rejected by 47 literary agents
and publishers.

2007
• Self-published The Rozabal Line under the pseudonym Shawn Haigins,
• Dreamt of pursuing a PhD in creative writing. Left the thesis unfinished even four years later.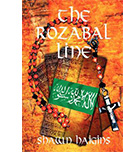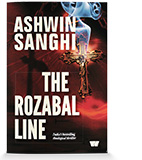 2008
The Rozabal Line was published by Tata-Westland in India under the name Ashwin Sanghi and went on to become a bestseller.


2010
Published Chanakya's Chant that stayed on AC Nielsen's India Top-10 for over two years.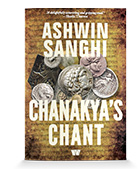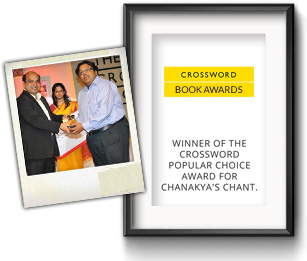 2011
Chanakya's Chant won the Crossword Popular Choice Award.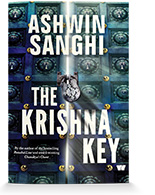 2012
Published The Krishna Key. Shot to #1 on the AC Nielsen all-India fiction rankings within the first week of its release.

2013
• Included by Forbes Magazine in India's Celebrity 100
• Stopped working full-time at MK Sanghi Group and switched to a part-time routine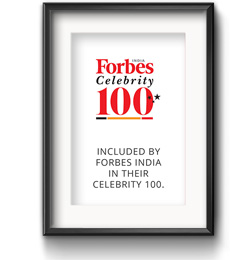 2014
• Private India co-written by Ashwin Sanghi and James Patterson was
published worldwide. It hit #1 in India within two weeks of release.
• Private India entered the UK's Sunday Times Top 10.
• Private India hit the New York Times Bestsellers list.
• 13 Steps to Bloody Good Luck was published. It hit #1 on AC Nielsen's Non-
Fiction rankings a month later.


2016
• Published The Sialkot Saga.
• Shot to #1 on Nielsen Bookscan in second week.
• Remained in the Nielsen Top 10 for several months.


• 13 Steps to Bloody Good Luck nominated in the Non-Fiction category
of the Crossword Popular Choice Book Award 2015.
• The second title of the 13 Steps series, 13 Steps to Bloody Good Wealth,
released in October 2016. The book was co-authored by entrepreneur Sunil Dalal.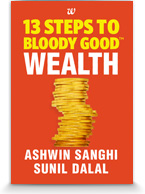 2017
• Private Delhi, the second installment of the of the Private India series,
co-authored by James Patterson, released on 11th January 2017.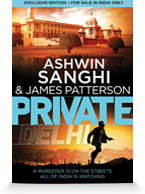 • The third title in the 13 Steps series,
13 Steps to Bloody Good Marks, is released in July 2017.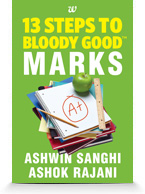 2018
• Published Keepers of the Kalachakra
Shot to #1 on the Nielsen Book Scan in the second week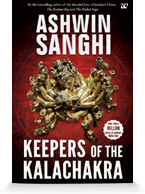 2019
• Two new titles in the 13 Steps series, 13 Steps to Bloody Good Health and 13 Steps to Bloody Good Parenting released on January, 2019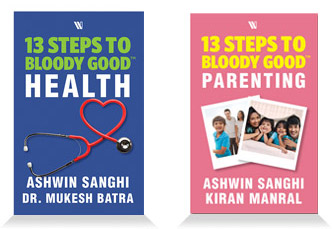 2020
• The Vault of Vishnu, the second installment in the Bharat Series, released on 23rd January 2020